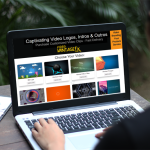 Want to stand out from your competition?   Video animation will engage your audience and increase the chances that your message will make an impact.
Combine two or three animated clips and you have yourself a mini-commercial for your website or post to social media.
Whether you're branding your product or service or just a fun project, VideoVantageFX.com will provide you with the attention-getting video animations for your next video project.
Use video animations for :
–  Product / Service branding
–  Informational Videos
–  Instructional Videos
–  Social Intertaction – Facebook, Youtube, Pinterest, Instagram
–  Personal or Fun Projects – Birthdays, Anniversaries, Holiday Greetings
Want a FREE logo animation?  Watch the video to find out more.  Yes – I Like FREE.